Ganesh chaturthi recipes collection 2022, to decide your menu on the special festival day. Best of all, the respective recipes are with step by step photos, videos for easy understanding.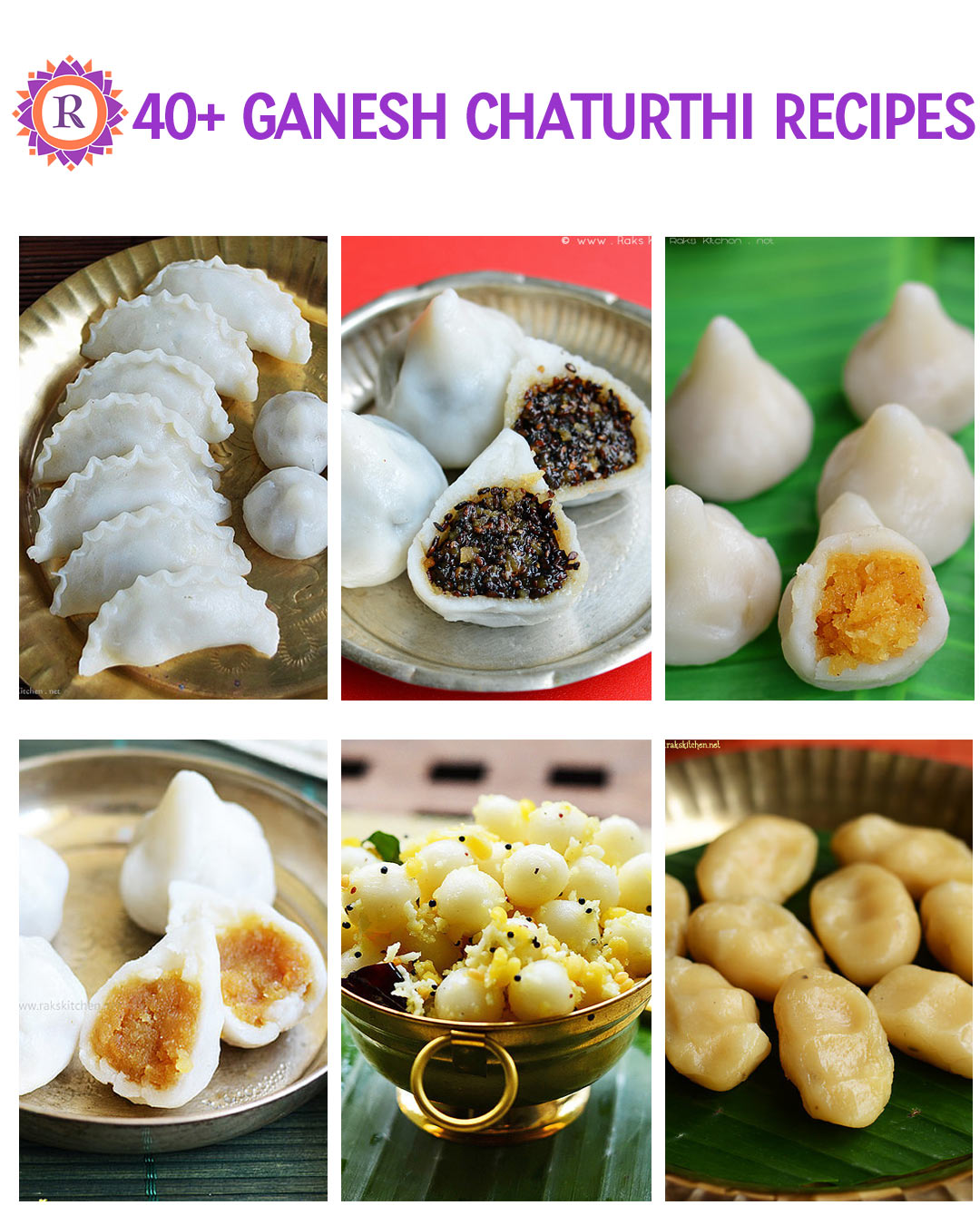 You can choose from these wide range of kozhukattai recipes, as well as other simple, easy recipes to prepare for the festival.
Are you celebrating for the first time and looking for ideas or guide to get an idea? Start here with this!
complete guide to Vinayaka chaturthi - Shopping list, how to celebrate, recipes
Estimated reading time: 9 minutes
Jump to:
✨ About festival
One of the widely celebrated Hindu festivals across India is Ganesh chaturthi.
It celebrates the birthday of Lord Ganesha
In Tamil Nadu, it's commonly called vinayaga chaturthi. Or in other words, Vinayaka chaviti or simply pillayar sadhurthi as we call at our home.
It is generally a 10 days festival until the Ganesh Visarjan. 11th day the idol is usually immersed to nearby water bodies. We can also do it in short number of days like one, three, five, seven or nine.
Though it is celebrated by many, each region, each household has it's own tradition, recipes we follow. So I have shared many recipes over these years and have compiled all of them in one place.
I have shared how I celebrate with step by step instructions to make it easy for your (Link above). So please go through it.
Check out this popular Ukadiche modak recipe in my website.
Top tips
You can do some prep works prior to make this easy! Check out these useful links:
You can make with store bought rice flour or Idiyappam flour too for easy finish!
📝 Recipes
Here are the must try recipes as well as what I traditionally make every year. As south Indians ours are mostly stuffed kozhukattais than ladoo or modak.
But since it is a long festival, we can always make different dishes and offer to him until visarjan.
To begin with, our traditional way of making kozhukattai at home is always chana dal sweet pooranam filling that my mom makes. Similarly at my in-laws place it is the same method. So I too follow the tradition of making a sweet stuffing made with kadalai paruppu, coconut and jaggery.
Kozhukattai recipe with kadalai paruppu pooranam - Quick video post with detailed step by step pictures for Vinayagar chaturthi festival.
30

minutes
Other than sweet kozhukattai it is savory dish ulundu kozhukattai that makes an important appearance in the menu. So check out the recipe below in the detailed post.
Ulundu Kozhukattai recipe with detailed step by step pictures, video. Uppu Kozhukattai recipe is on of the main dish in Ganesh chaturthi, Vinayagar chathurthi celebration.
30

minutes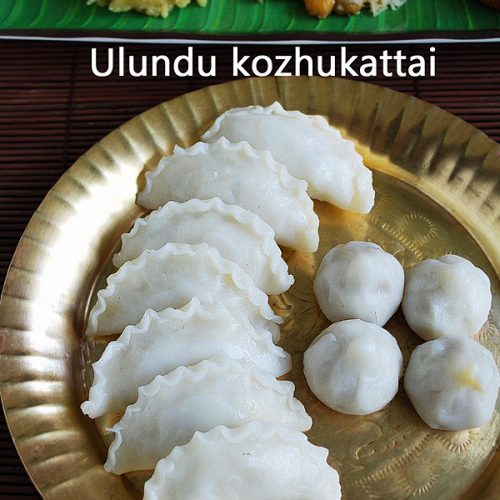 Every year, it's a tradition to make 3 varieties of kozhukattai for offering to God as well as have it as prasadam. Especially, the third one which we make in smaller batch is ellu kozhukattai with a sweet stuffing made out of sesame seeds, jaggery and coconut.
Ellu kozhukattai recipe with step by step pictures - Vinayagar chaturthi recipes- Mothagam with Sesame, jaggery and coconut stuffed modaks, perfect for the celebration!  
15

minutes
Following kozhukattai, sundal is one the most common dish prepared specially on the festival day among almost all households in Tamil Nadu. Here's a version of sundal recipe with white chana (Kabuli chana)
Chana sundal prepared with kabuli chana or white chana is a healthy dish as well as prepared during Ganesh chaturthi festival.
20

minutes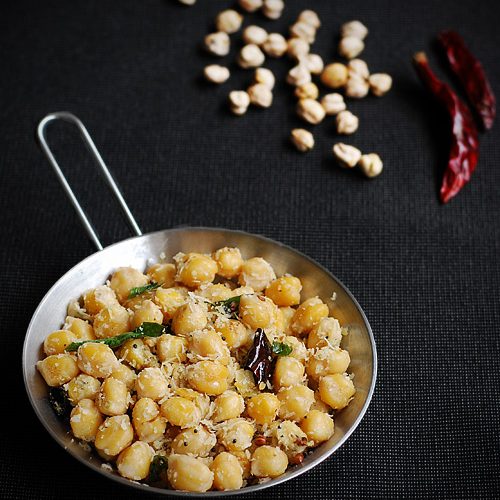 Though these days white chana is used, I have been grown up seeing amma make brown chana/ kala chana or karuppu kondakadalai sundal. It has an amazing texture and addictive to eat.
Kondakadalai sundal with special masala powder to make it double flavorful. This can be also prepared without sundal podi.
20

minutes
Appam is Ganesha's favorite, my mom makes often. This is a quick and easy prasad option as well.
Wheat flour appam recipe with full video and step by step pictures. Instant version that takes under 30 mins, made for traditional festivals like Gokulashtami, karthigai deepam
20

minutes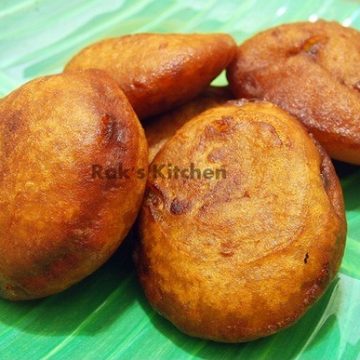 🎥 Videos
Are videos more your thing? Especially, for such festivals and traditional recipes, I like to watch the tips, tricks, techniques in video. I have a playlist in Youtube with all the video recipes, so go and watch.
Easy recipes for ganesh chaturthi
Easy Kozhukattais
Sweet pidi kozhukattai and ammini kozhukattai are widely prepared as well as traditional without the hassle of stuffing or mold.
Wheat kozhukattai and sago kozhukattai are easy but different too.
Healthier ones!
These kozhukattais are protein packed, healthier base than rice.
Stuffed Varieties - Unique ones
Below are some unique kozhukattai, modak if you like to raise eyebrows of your family/ friends with a WOW! With no compromise in taste.
Other Favorite Must Try Recipes
Apart from modak/ kozhukattai, we also make other wide range of recipes for offering Ganesha as he stays in our home until Ganesh Visarjan.
His favorite ladoos, sweet somas, appam, sojji appam etc.
Recipe card
Ganesh Chaturthi Special Sweet Kozhukattai Recipe
Ganesh chaturthi special sweet kozhukattai recipe with just coconut, jaggery and cardamom as main ingredients along with rice flour.
Cup measurements
Ingredients
½

cup

Rice flour

Ready made idiyappam flour

1

teaspoon

Sesame oil

Water – As needed

Salt
For stuffing
1

cup

Coconut – 1 cup

¾

cup

Jaggery

2

Cardamom
Instructions
Prepare dough
For the dough, bring water to boil with a teaspoon of sesame oil and let it boil for a minute.

Add it to the flour with salt and mix well. Use a spatula for mixing. You may need lots of water. So make sure you boil enough.

After it becomes warm, knead to a smooth dough and keep covered. You can make equal sized balls and keep covered.
Prepare stuffing
For the thenga pooranam, place grated coconut jaggery and cardamom powder in a pan, with 2 tablespoon of water.

Mix in medium flame for 5 minutes, when it starts leaving the sides of pan, switch off the flame.

Make small cups out of the dough, Fill with the coconut pooranam.

Repeat and finish the kozhukattais and keep covered until steaming.

Boil water in steamer and arrange the modaks in the steaming plate and cook for 5 mintues. Or until they are cooked.
Notes
You can reduce jaggery quantity as needed to suit your taste.
I used little less jaggery than mentioned as I dont like it too sweet.
To get the outer layer soft, its important to boil water well for making the dough.
Dough should be almost cooked with the hot water so that you get non sticky pliable dough.
If the dough is not cooked well, you may not be able to make the cups properly and will break while making.
To check if the kozhukattais are done, it will be shiny and changed in colour.
Do not over cook , it may give you rubbery and broken kozhukattais.
If you mix the stufiing in high flame or for more time than needed, then it may turn hard or brittle.
What do we eat on Ganesh Chaturthi
We, as south Indians, do a complete south Indian full meals with rice, paruppu, ghee, sambar, rasam, kootu, pachadi, poriyal, payasam, vadai for lunch. Then make kozhukattai both sweet (2 varieties) and savory kozhukattais to offer.
How to celebrate Ganesh Chaturthi Festival?
Every family have their own tradition to celebrate festival and it changes from household to household, region they live.
Here is an overview to celebrate the festival:
Firstly, make a shopping list of what we need for the festival. Decorations, flowers, groceries, fruits, Ganesh idol, etc.
Secondly, take head bath, clean the house - Pooja place, kitchen (sweep/ mop), decorate it. We draw maakolam at entrance and pooja place.
Thirdly, place Ganesh idol and decorate it. Chant mantras (like 'Om Ganeshaya Namaha) or just wholeheartedly chant his name.
prepare God's favorite food to offer. You can also offer his favorites like fruits, etc.
Lastly, light lamp, arrange his favorites in front of him neatly. Offer it to Ganesha, do aarathi and pray for well being.
Please read my other detailed post for more information (Link above)