Gokulashtami recipes, Krishna jayanthi recipes collection that we make for the festival. Traditional, popular recipes from seedai, murukku, appam all recipe links in one place for easy access.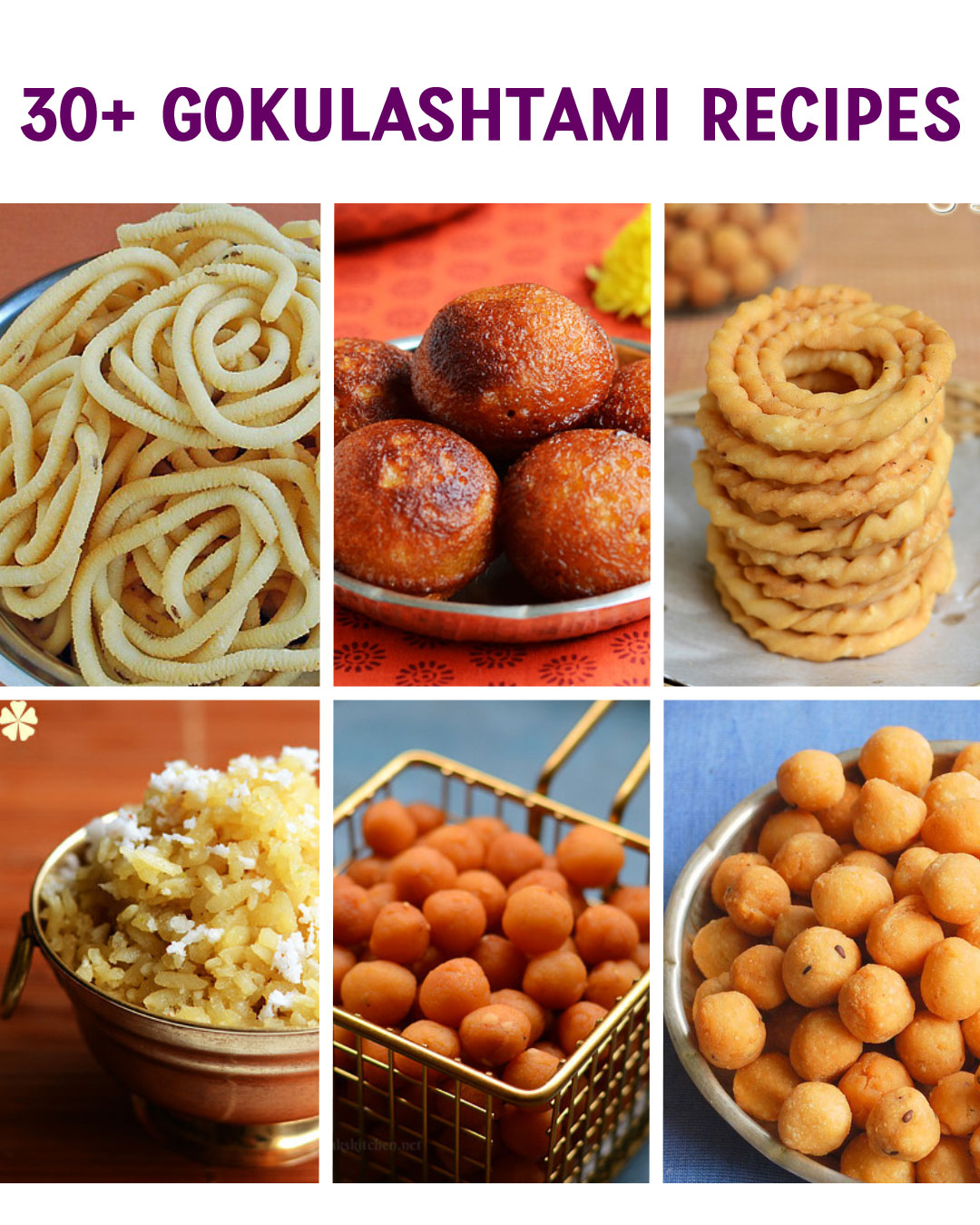 Check out my other post on Gokulashtami Date, Recipes, Guide
We usually make only the below recipes traditionally, but there are few more options I have given below and in my new post.
Check out my other collections in my website.
Nei appam recipe (or)
Paal payasam recipe (or)
Here is the collection of all Gokulashtami recipes for this year 2021 (30 th Aug, Monday).
Click on each picture to get the recipe! Please refer this page to see how to prepare homemade rice flour for these snacks if you wish to prepare from scratch.
Traditional snacks
Uppu seedai and vella seedai two-in-one post is where you have to begin with.
Kai murukku is a traditional snack we prepare at home secondly.
Equally important essentials - Homemade rice flour is basic for the snacks.
Easy sweets
Quickly in fact within 15 minutes, you can prepare this Krishna's favorite sweet.
Nei appam is a traditional sweet prepared, besides it has Krishnar's favorite ghee.
While you can also prepare it with wheat flour.
Also you can make it Instant, with this fail proof recipe for nei appam.
In addition, you want to try something different? Try this maida seedai.
Aval recipes
Check out the recipes with Lord Krishna's favorite ingredient - Aval
Other recipe ideas for Gokulashtami:
Wishing you all a Happy Gokulashtami 🙂
Even if you cannot spare time making complicated gokulashtami recipes, you can still make your celebration by offering Krishna's favorite aval/ rice flakes and butter to him!
Or you can even quickly whip up the instant wheat flour appam below, which takes hardly 5 minutes to prepare and 20 minutes of cooking time.
Recipe card