I am really sorry first of all for not posting last saturday 🙁 I was travelling and didn't schedule the post thinking I can post something from Chennai.
But I was in Salem and didn't find time to post 😉 So now I am back, though busy with things happening around, some how managed to click this meal I made the other day.
Chennai is not hot as I thought, after all the showers 🙂 And Aj enjoying a lot his stay than anybody else 🙂
Yet to explore the new shopping malls, hopefully I should be able to see those and shop too mainly 😀
I had tough time making this post without my laptop, editing tools and all. Will try to update a better picture later.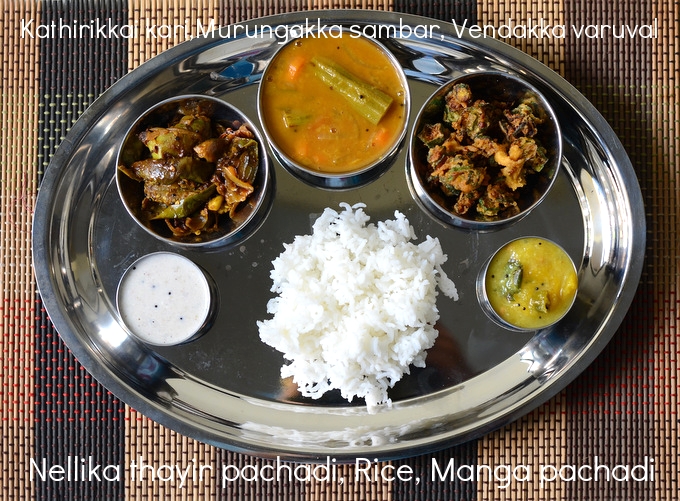 This meal had the following :
Drumstick sambar
Hover over the list and click to see the recipes! And I will try my best to post next week too.
Have a great weekend with homey food 🙂