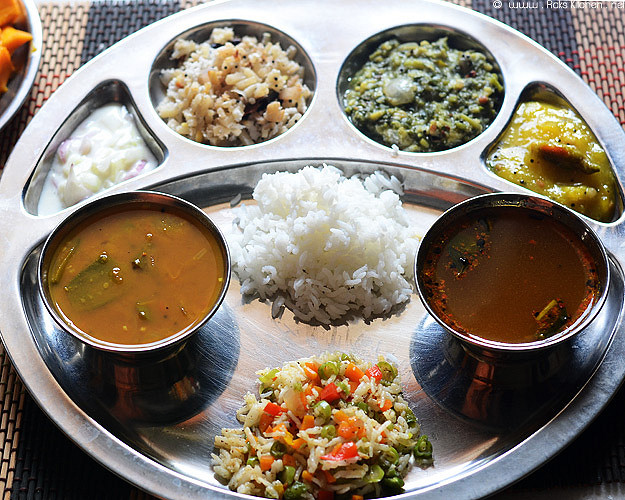 This is also one of the meal I cooked when I was in Chennai. So please excuse the Picture and presentation quality 🙂 We were just planning for a south Indian meal, while some guests came, so we added on a fried rice. Just 3 days before the wedding, so we wanted to empty the fridge 😉 I was supposed to post it yesterday, but posting it late today, sorry bout that!
That day, we had the following for lunch :
Vellarikkai Thayir Pachadi
Avarakkai Sambar
Plain Rice
And some potato chips, appalam and cut ripe mangoes as sides too. Most of the day's lunch will be having mango pachadi in the menu because its a family favorite there 🙂 I was not a big fan, but now a days slowly developing taste for it!
Soon will come up with exciting lunch ideas, stay tuned.