Ever since I started cooking millets, I loved it and try my best to include these healthy millets in my cooking routine. But I got only very less from my parents, just to try how I like it. After coming here in Singapore, when I started posting millet recipes, I got many queries, where do we get millets in Singapore. I saw few millets in Mustafa, but it was only kept in small quantities and the stocks were not there always. Also only 2 millets were there. So I felt it would be better if we get millets somewhere here in Singapore. Only then I got a mail from Abirami, and it was like double dhamaka for me. Yes, they supply millets across the Island and more over its organic! They asked me to do a sponsored post for them to give there trade a boost. I have never said ok for sponsored posts so far, but I could not say no to this one, as I thought it would be helpful to many. This is not a paid post, but yes, I got these millets from them to try. So stay tuned for interesting millets recipes and ideas, how to include millets in our day to day cooking in our Indian cooking for breakfasts, lunch or dinner. And I found the millets sevai very interesting, can't wait to try it out.

Millet recipes
Now check out the benefits of Millets and other details about the distributors on their own words :
Millets are whole, unrefined grains packed with nutrition. They are an excellent source of fibre, protein, iron, phosphorus, calcium, and B-complex vitamins.
-Millets have absolutely no gluten and non-allergenic, making it suitable for people allergic to wheat/gluten.
-Millets release lesser percentage of glucose and over a longer period of time, so the risk of diabetes is reduced.
-They reduce the risk of coronary heart diseases, cholesterol, and cancers.
The following millets are available at Bhairavi Naturals.

Foxtail millet (Thinai)
Barnyard millet (Kuthiraivali)
Kodo millet (Varagu)
Little millet (Samai)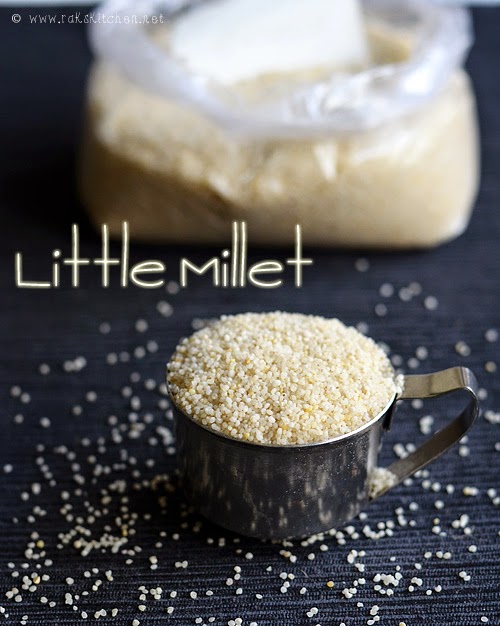 Pearl millet flour (BajraKambu)