Paneer is the most loved ingredient in every Indian house hold. Its Indian cottage cheese, used in many gravies. Main thing we have to keep in mind for paneer to keep it soft is keeping the paneer in hot water until added to the dish. Do not heat more time after adding paneer to the dish.
Hariyali paneer tikka recipe, tasty jazzed up paneer tikka with green chutney mixed to the marinade. With quick video, step by step pictures.
20
mins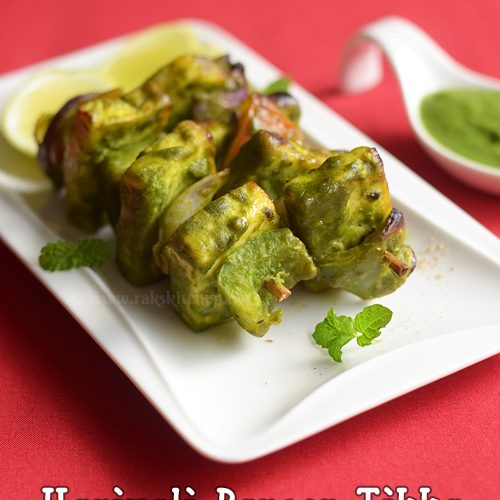 Stuffed paneer pakora with green chutney sandwiched between the paneer slices and made pakora. Full video, step by step pictures recipe.
20
mins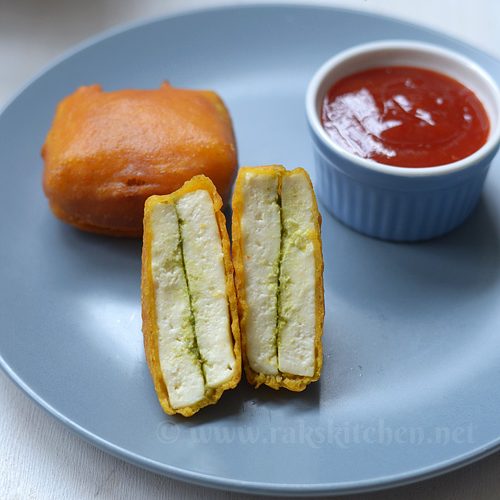 Paneer biryani recipe, layering style. Fragrant, delicious results with spices, kewra water, saffron for perfect biryani. Full video, stepwise pictures recipe.
40
mins
Paneer momos is a famous street food in India. Homemade momos with a flavourful paneer stuffing and I made the outer covering dough with wheat flour. with step by step pictures, full video.
25
mins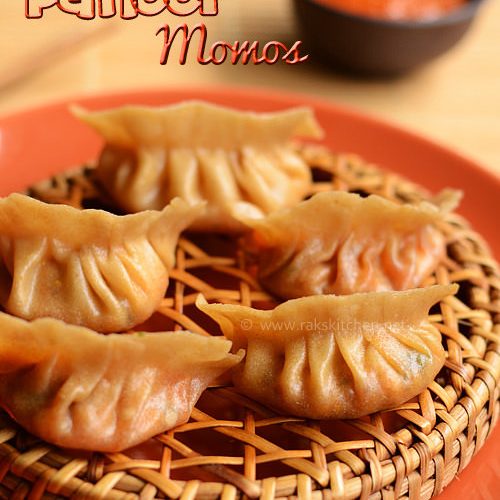 Methi paneer dry style is a quick and easy to prepare side dish that goes well with both rice and roti.
15
mins
Learn how to make Paneer kurma. Paneer in a coconut, cashew, spices, onion, tomato based gravy. Fennel seeds makes the kurma really flavourful that will linger in your taste buds.
20
mins
Pesto paneer sandwich recipe, a delicious sandwich with pesto twist. You can use store bought ready made pesto sauce for quick preparation, quite filling snack, perfect for hungry kids back from school.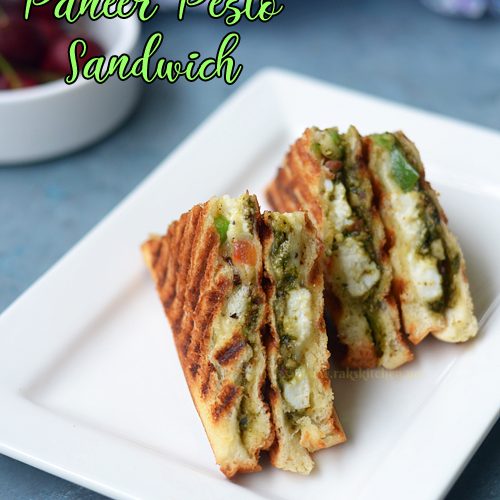 Learn how to make Paneer pav bhaji recipe, step by step and full video recipe. A delicious twist to the regular pav bhaji, perfect for get togethers and birthday party menu.
30
mins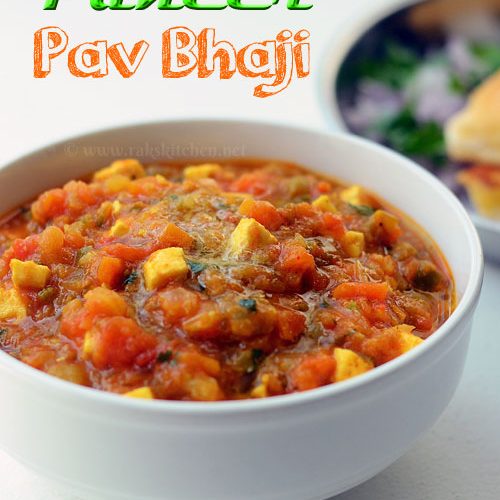 Paneer sandwich is easy delicious, kid's favorite sandwich. It can also be a quick fix for a filling tea time snack for your whole family.
20
mins
How to make paneer at home with step by step pictures, to prepare homemade fresh paneer. This paneer will be enough to make a gravy to serve 3.
15
mins
Kadai paneer is one of the easiest paneer recipes I make. Learn how to make the easiest kadai paneer, with simple method. Full video, stepwise pictures post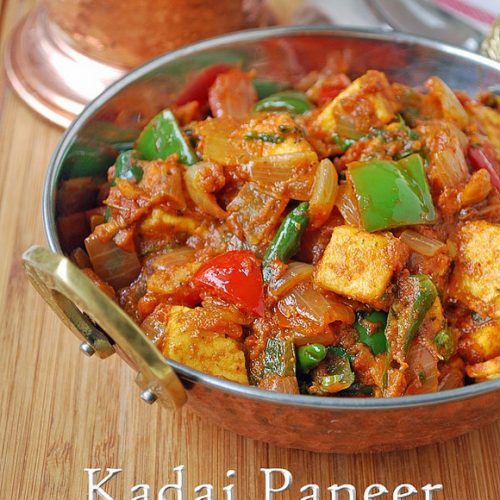 Paneer tikka pizza recipe with step by step detailed pictures. Perfect to suit Indian taste buds with spicy paneer tikka marinade.
15
mins
Paneer jalfrezi is a quick sabji recipe with spices and masala powders. Filling and satisfying side dish or roll it in a roti for a quick bite or lunch box.
25
mins
Matar paneer recipe, mutter paneer is an Indian gravy side dish for Indian flat breads such as naan, roti, parathas. It has paneer and green peas as main ingredients.
20
mins