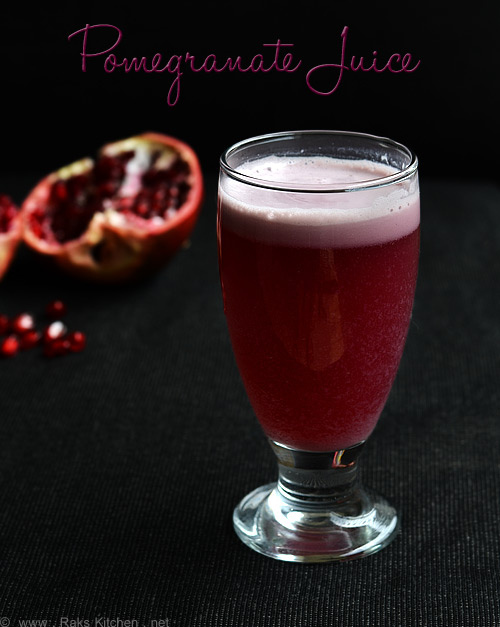 We all like pomegranate, mostly we eat as such, but sometime love to have it as juice as well. Mathulam pazham has many medicinal values, we had a plant in our garden when we were kids. Me and my brother though hate to eat fruits. Especially my brother hates this juice when mom and dad gives it when he is back from the hostel for vacation. He runs miles away. Still we make fun over this. Once I had pomagranate in an ashram, they served as prasadam with pepper and salt. it was really good. From then I used to have it with salt/pepper and sometimes I have tried with chaat masala too.
I clicked the steps once and the final pictures later. So there may be slight variation.
Pomegranate juice
Recipe Cuisine:
Indian
|
Recipe Category:
Juice
Prep Time
:
10 mins
|
Cook time: 0 mins
|
Serves
:
2
Ingredients
Pomegranate/ Mathulam pazham – 1
---
Sugar/ honey – 1 tblsp
Method
So this is the way I cut the pomegranate. Slice the head and bottom of the fruit as shown with a small knife (paring kinfe), cut the skin alone carefully, by running the knife, over the fruit. Do not do it deep. Now you can open and break the fruit into four.
Remove the fruit and place in the blender. Do not grind too long, just use the juice/inche/pulse option.
Strain through the metal strainer and squeeze it with little water towards the end if needed.
Notes
Make sure to grind for shot time, otherwise you may grind the seeds too.
Mix with honey or sugar if desired and serve immediately. You can top the juice over ice cubes if you want it cold.