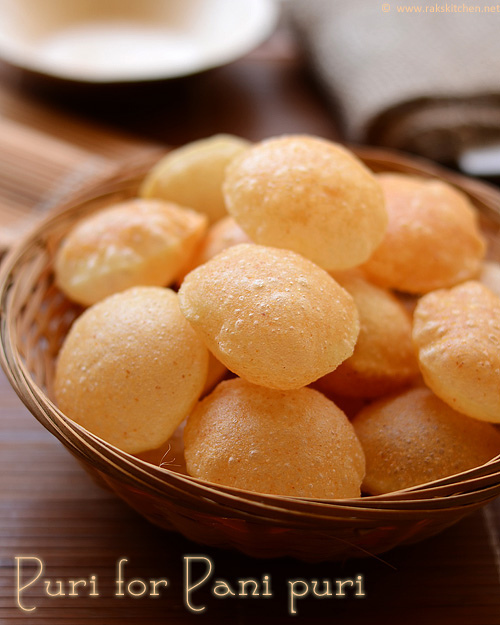 I have posted pani
puri
puri recipe in my
sev
puri recipe itself. But the post is too long with sev puri recipe, sweet dates tamarind
chutney
recipe and this puri recipe. So thought making a separate post. I have many chaat recipes pending to post, my laziness😑, I make very rarely but that time too I will be too tired to click and impatient me and Aj will finish eating it 😎. This time I am determined to post few. So stay tuned.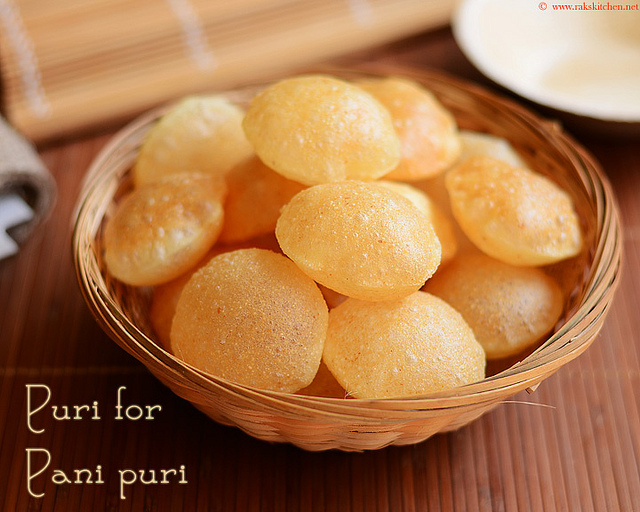 Coming to this puri recipe, in India, we get these puris ready made, so we can always buy it easily and make chaats at home. Also I saw few instant ready to fry and puff puris too available. Just like papad, we can fry when ever needed. But here its hard to find quality pani puri puris. I have bought only once before and it was not fresh. So homemade puris are the only choice. With two chaat lovers at home, its worth making at home 😉.
Check out some chaat recipes using this puri :
How to make crispy puri for chaat full video
Puri for pani puri and other chaats
Recipe Cuisine:
Indian
|
Recipe Category:
Snack
Prep Time
:
30 mins
|
Cook time: 20 mins
|
Makes
:
40
Ingredients
Rawa/ Sooji/ Semolina – ½cup
---
Maida/all purpose flour – 1 tblsp
---
Warm water or plain soda – ¼ cup
---
Salt – As needed
METHOD
Sprinkle warm water/Soda just enough needed and make a crumbly looking sooji as shown in the picture. Then add maida and knead well for 10 minutes and add a tsp of oil towards the end.

The dough should be stiff and smooth,so better be careful while adding water and maida. (adding more maida or water will take long time for the poori to get crispy).Keep aside for 15 minutes. Roll in the dough on a clean counter top.Roll very very thin,it was bit hard for me,but still its possible.

Cut into small rounds using a lid(I used my mini coffee filter's lid). Take out the rest, of the dough and roll, knead again with the rest of the dough and repeat to finish all the dough.

Heat oil and when hot, fry the pooris. Immerse the puris with ladle in oil to make it puff nicely. If oil is hot only the puri will puff. Once puffed, put the flame in low and cook over medium flame till crisp.
Notes
While deep frying, use enough oil.
Oil must be super hot while you drop the puris. Later once puffed up nicely, then put the flame to low and cook for few minutes until golden.
You must be patient to cook the puris to get it crisp, cannot cook in high flame and get the result. Only low flame cooking will work.
I sometimes add a tblsp of rice flour too for crispiness though it is not authentic.
You can store in airtight container for a week.