Sponge dosa or poha dosa is a super easy breakfast idea with poha/ aval/ flattened rice. Super soft results with just 3 easy steps.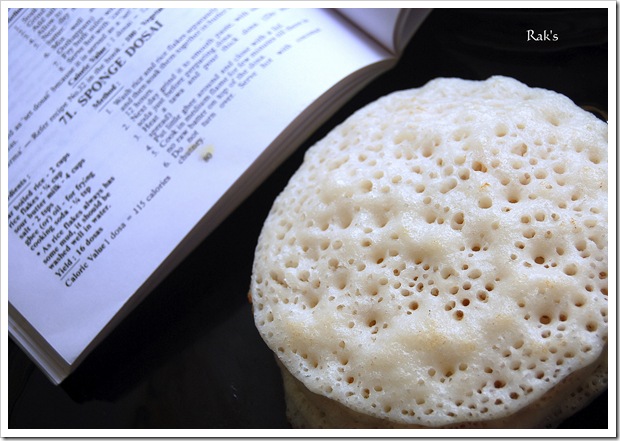 I simply followed the recipe from a cookbook. It's a long time wish for me to try this and today I tried and was satisfied with the results.
There are so many sponge dosa recipes out there in the blog world,and here is another simple version!  It was too spongy and was good enough even when cooled down!

Next time I will try adding Vendayam/ fenugreek seeds and ferment rather than making it with sour butter milk and cooking soda, as in other blogs👰, though it was very very spongy, I will try that for flavor!
Ingredients
| | |
| --- | --- |
| Idly rice(parboiled rice) | 2 cups |
| Rice flakes/aval/poha | ¼ cup |
| Sour butter milk | 3 – 4 cups |
| Cooking soda | ¼ tsp |
| Oil & salt | As needed |
Method
Soak washed rice and aval together in buttermilk overnight.
Morning,drain the excess buttermilk if any and grind to a smooth batter like our idly dosa batter(bit watery than that)
Mix salt(I added 2 tsp) and cooking soda and mix well.
Heat the tawa (I used a nonstick one) and pour a ladle full of batter and drizzle oil and don't spread the batter,cook covered in medium flame for a minute.
Now super soft spongy poha dosa is ready to enjoy!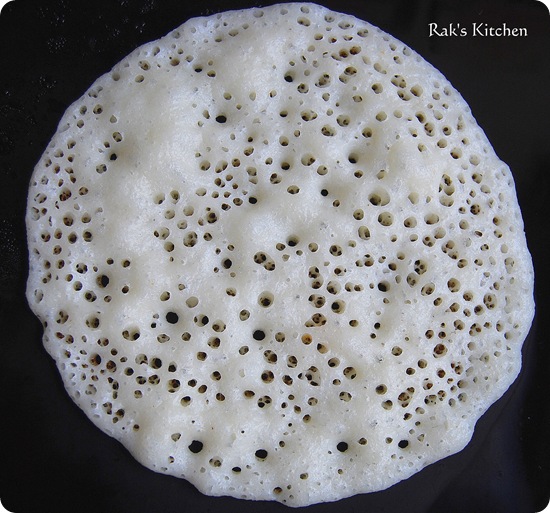 Serve with a spicy chutney,we had with coconut chutney ground with red chillies and a garlic! Was really yummy and we all 3 ate well.
Notes:
No holes formed in the dosa? Check the consistency of the batter, too thick batter or even too thin batter won't give you porous dosa. Try adding more cooking soda and mix well and try again.