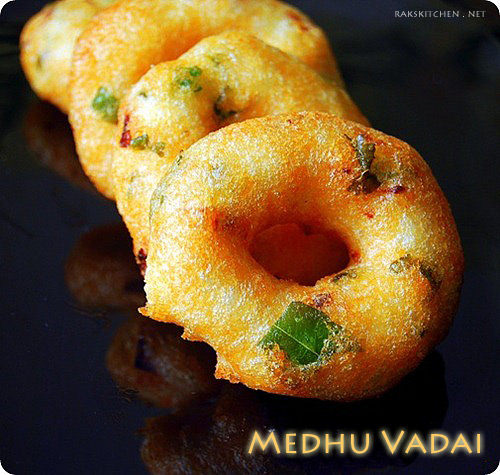 Tamil New Year menu ideas – List of recipes you can plan as a menu for Tamil varusha pirappu.
Here are the list of recipes and ideas for Tamil New Year. Please skip onion for offering God. According to the availability of items, please adjust your menu as needed.
You can do a full menu with vadai, payasam, paruppu, sambar, etc or do mixed rice varieties and do mango pachadi, vadai and payasam along.
Here is the simple menu I have planned for mine with the vegetables available with me. Luckily I have a small mango, little plantain, ladies finger.
Paruppu
Thayir pachadi with vadai
Mango Sweet pachadi with neem flower tadka
Semiya payasam
Medhu vadai
Vendakkai sambar
Vazhakkai Poriyal
Here are the recipes I have in my blog for Tamil New Year menu ideas:
Payasam recipes / Payasam ideas for tamizh New Year
Arisi paruppu payasam is one staple recipe made during festive occasions (with coconut milk) by my mom and also every friday a simpler version of this.
20
mins
Thengai payasam is a traditional one of the traditional sweet made in special occasions. Step by step pictures recipe.
20
mins
Semiya payasam recipe, very easy to prepare to go with any south Indian meals or as a dessert! With step by step pictures and detailed instructions.
20
mins
Learn how to make fine vermicelli payasam in microwave fully. Easy method, even beginners and bachelors can prepare and turns out delicious.
20
mins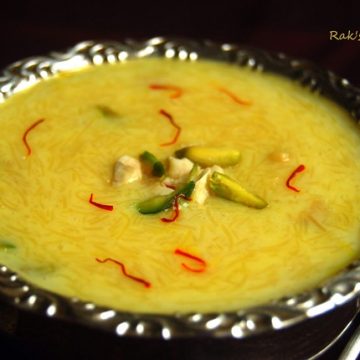 Rava payasam is made with sooji (semolina), sugar and milk – just few simple ingredients and an easy process, a yummy dessert is ready. Step by step and quick video recipe.
20
mins
Pachadi recipes for Tamil New year:
Learn how to make mango pachadi with full video, step by step pictures. Neem flowers are added to the mango pachadi when made on Tamil new year's day.
15
mins
Vazhaithandu sweet pachadi with banana stem, tamarind, jaggery, coconut as main ingredients. With step by step pictures.
15
mins
South Indian style Beetroot thayir pachadi, a colourful accompaniment for south Indian lunch. The colour of the raita is really pretty and attractive with the natural colour from beetroot.
7
mins
Other recipes for the Tamil New Year Menu
South Indian sambar recipe with fresh ground spices to make it smell divinely. South Indian sambar smells and tastes amazing when used fresh ground spices
20
mins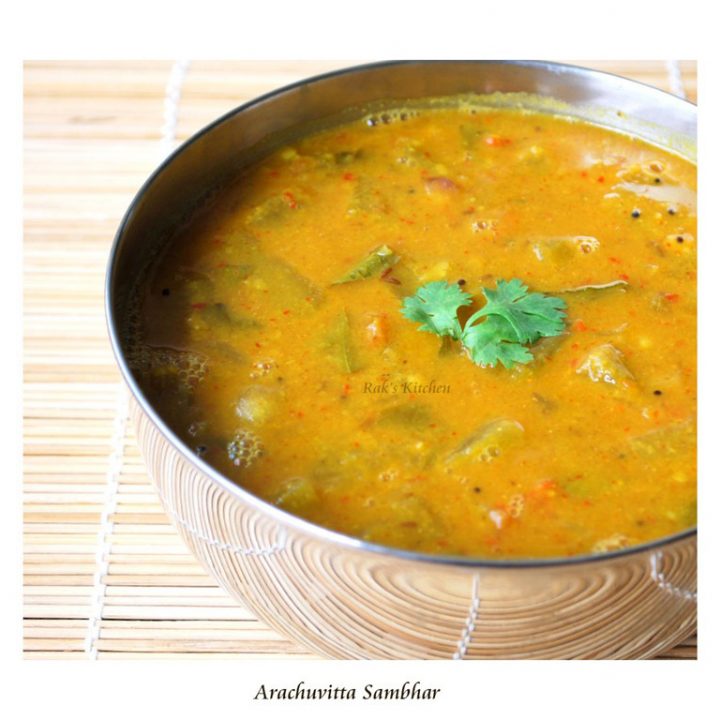 South Indian paruppu recipe, the basic south Indian dal which is part of tamil elaborate lunch menu. Perfect to mix with rice and ghee to start with.
15
mins
Paruppu vadai or dal vada, made with chana dal and a little urad dal. A crisp, flavourful treat inspite the fact it has no masala or garlic.
20
mins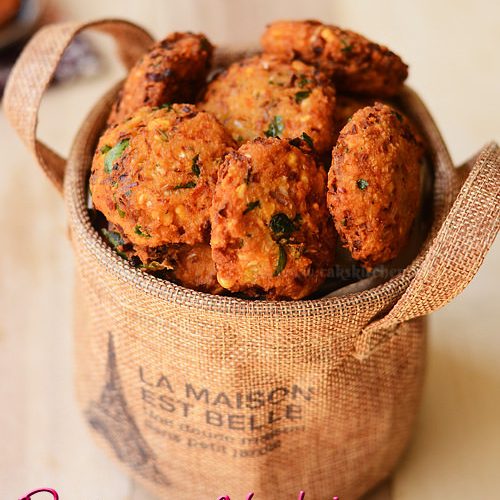 Medhu vadai recipe – Ulunthu vadai – ulundu vadai– medu vada – with VIDEO and step by step pictures, tips and tricks to make perfect shape.
15
mins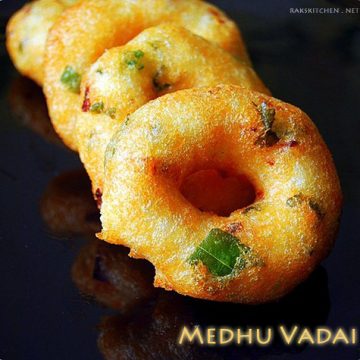 My mom keeps panakam and neer mor along with panchangam:
Panakam recipe – Panakam preparation with step by step pictures and ingredients pictures too for easy understanding. Ram navami recipes.
0
mins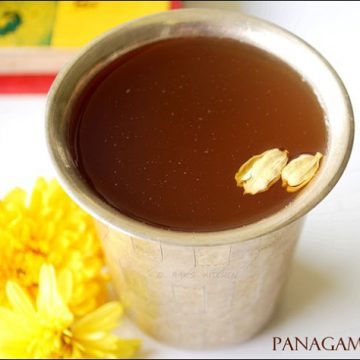 Vazhakkai Poriyal (Scroll down for recipe in two in one post)