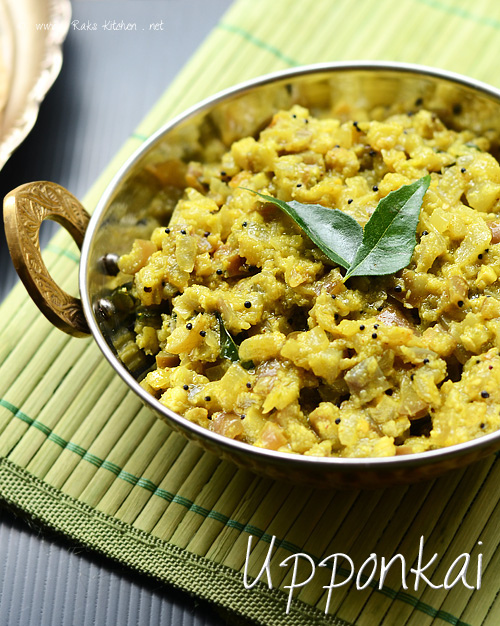 This is actually a recipe from reader friend – Sakshi – She sent me this recipe sometimes back to try and she said she was okay even if I post it as a guest post from her.
It took sometime for me to try it as I kept forgetting. Finally found chance to try this one day and clicked.
I tried it as such she sent the recipe only that I added turmeric to the recipe as I was worried about the colour while cooking. Otherwise the same.
Usually I do not accept recipes from readers, as I am afraid of copyright issues, that I would never know where it came from.
But Sakshi was sure that it's an authentic dish from her community and they call it as 'Upponkai'.
When I tried it, I really loved it with chapathi and she had mentioned in her mail that it goes well with even rice, so try it out for a change. Thanks Sakshi for the recipe!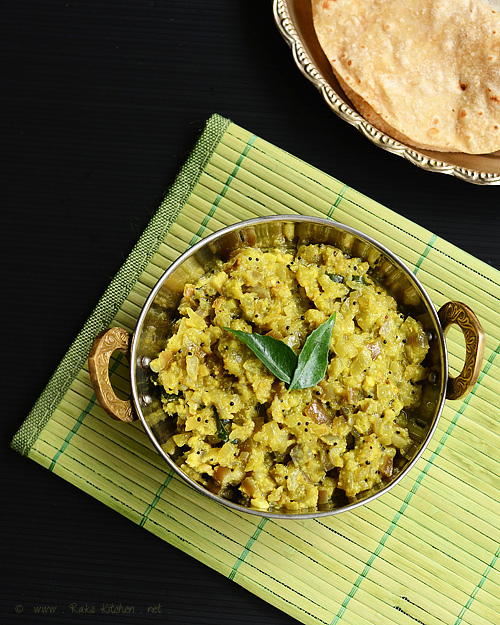 Upponkai
Recipe Cuisine: Indian | Recipe Category: Lunch
Prep Time: 10 mins | Cook time: 15 mins | Serves: 3
Ingredients
Brinjal - 8, medium sized
Onion - 2
Garlic (small variety) - 12 cloves
Turmeric (optional) - ¼ tsp
Salt - As needed
To Grind
Coconut - ¼ cup
Green chilli - 8
Garlic - 2 cloves
To temper
Oil - 1 tblsp
Curry leaves - 1 sprig
Intructions
Chop onion and garlic very finely. Chop brinjal and keep immersed in water until use. Grind items under To grind table.
2. Grind it to a fine paste with little water. Heat kadai and temper with mustard and curry leaves.
3. Add onion and fry only until its transparent and add chopped brinjal and add salt and fry in medium flame.
Cook covered for 4 minutes or until done.
4. Add the ground paste, turmeric if desired and mix well. Cook until raw smell goes off. You can add water depending upon what consistency you want. As much as ¾ cup.
Serve with chapathi or as an accompaniment for rice. I had with phulkas and as a brinjal lover, I loved it a lot 😍