Estimated reading time: 8 minutes
Vinayaka chaturthi, Ganesh chaturthi 2023 date - this year the festival falls on Monday, 18th September.
Jump to:
After Gokulashtami celebration, finally it's now time for Vinayaka Chaturthi festival. Thus I wanted to post How to celebrate at home too. This is just the tradition followed at my home.
So take this as a guidance and consult with the elders at your home to include your tradition. Both at my parent's home and at my in-laws home, they celebrate the same way.
At my parents home, my dad does the abhishekam to vinayagar idol, while at my in-laws place, my Mom in law does it these days. I still remember my childhood days that we used to enjoy during the festival.
My dad and brother at times used to make our own Ganesh Idol at home itself. In fact, they make it with the clay from our own backyard. More than food, those days, I used to enjoy the process and the festive mood that used to be there at home.
When is Ganesh Chaturthi 2023?
Vinayaka chaturthi, Ganesh chaturthi 2023 falls on September 18th, Monday
Furthermore these days, food has become the main part and is my big task to make kozhukattai and vada payasam sapadu. For that reason I leave pooja part to Vj.
If you are newly married and looking for the procedure, you can use this as guidance and again please make sure to consult your elders and change it accordingly.
Click here for the full collection of Ganesh Chaturthi recipes
Check out my youtube playlist for Ganesh chaturthi videos
Preparation
Prior day preparations:
Soak chana (kondakadalai) the before night itself for sundal. (Check below for recipe link)
Also you can prepare sweet pooranam and ellu pooranam before day. (Check below for recipe link)
Decide the menu the before day itself and plan what you are going to do. Moreover this will make a lot of difference and actually make your work easier.
For lunch, you can either make full meals with vadai payasam, or also do mixed rice varieties along with vadai and sakkarai pongal. Refer this post for making variety rice lunch.
Soaking part
On Vinayagar sathurthi day, after head bath, soak rice for maakolam. If you are using homemade rice flour, soak rice for that too.
You can also use store bought rice flour or idiyappam flour (the flour should be very fine for soft and moist mothagam/ kozhukattai layer).
Soak Urad dal to make ulundu pooranam for ulundhu poorana kozhukattai and for vadai. Grind and draw maakolam.
Vinayaka Chaturthi Kolam
Pressure cook
Chana (konada kadalai for sundal)
Toor dal (thuvaram paruppu for sambar and rasam)
Moong dal (payatham paruppu for paruppu and kootu)
Rice and dal for payasam (Arisi paruppu payasam) - You can make any payasam, but we make only this payasam.
You can prepare the dough for kozhukattai and keep it covered until making kozhukattai. Refer here to see how to make homemade rice flour.
Ganesh Chaturthi lunch menu
This is the lunch menu we follow at our home, please alter this according to your tradition.
You can also prepare variety rice lunch (no onion no garlic) instead of these.
Finish the chopping works side by side when you pressure cook the things I mentioned adove.
Things to prepare for full meals (no onion no garlic):
Sweet pachadi – Can be made with mango or ladies finger or banana stem or yellow pumkin
Thayir pachadi – Can be made with Gooseberry or small vadai or ladies finger or even coconut green chilli
Kootu – Avarakkai (broad beans) or parangikkai (Yellow pumpkin) or kothavarangai (cluster beans)
Poriyal – Vazhai kai (Raw banana) or avarakkai (broad beans)
Sundal
Sambar – vendaikai (Ladies finger) or avarakkai (broad beans) or kothavarangai (cluster beans) or parangikkai (Yellow pumpkin)
Rasam
Payasam
Vadai
Cook Raw rice (pacharisi)
You can temper for paruppu, pachadis, sambar, rasam, sundal, poriyal in order. Make payasam side by side.
After finishing cooking work, make ulundhu pooranam and make 21 kozhukattais for offering God (including vellam pooranam, ulundu pooranam, ellu pooranam kozhukattai). Make vadai lastly.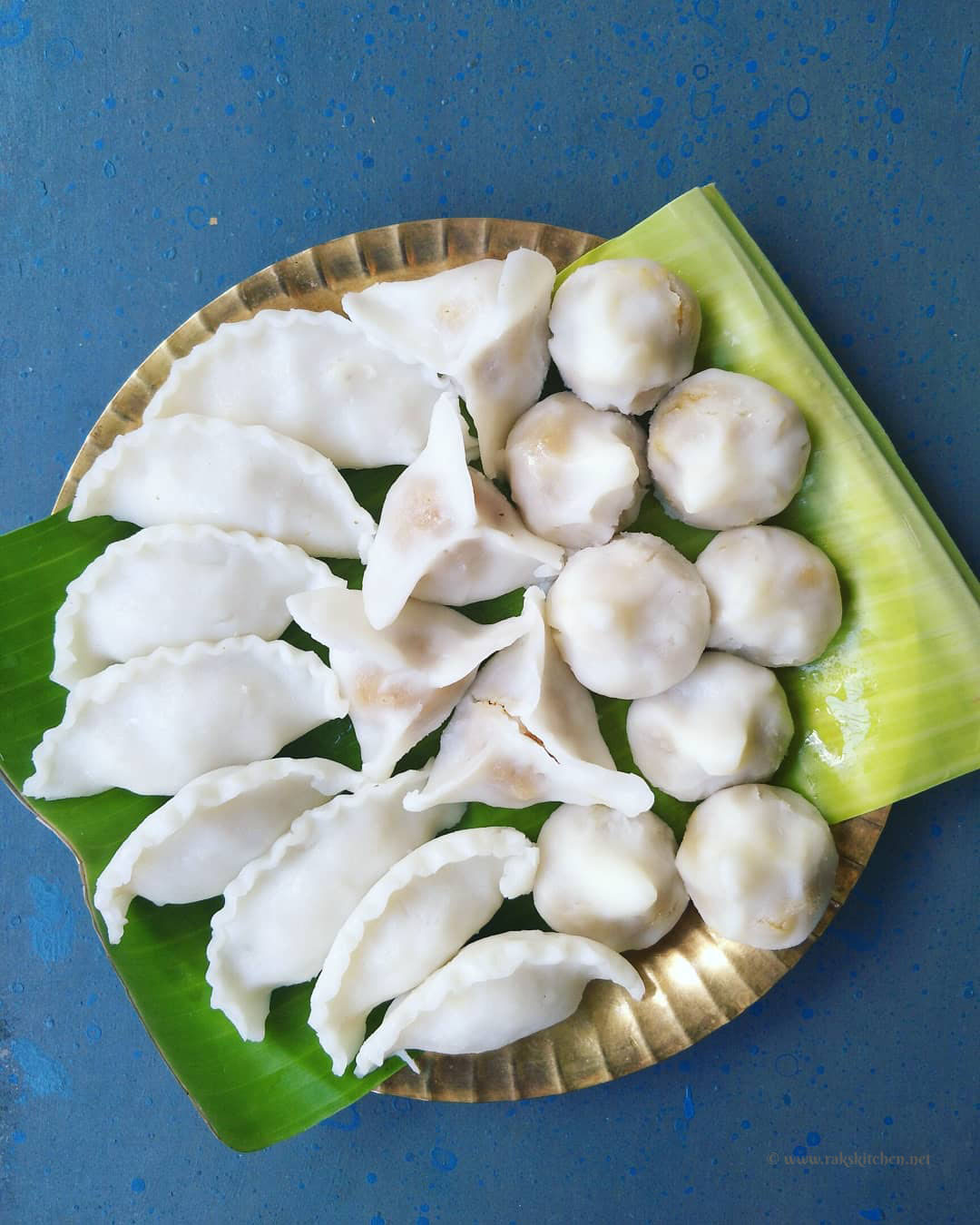 Abhishekam
After finishing cooking, you can ask elder in house or guy in your family to do abhishekam to a clay pillayar you bought from shop or a pithalai idol if you have at home.
You need to keep the pillaiyar in peedam (a brass or wooden base) over a broad, pithalai (brass) plate preferably. You need to put a poonool and start doing abhishekam.
Abishekam order
This is how we do abhishekam : Sesame oil, dasangam, turmeric, flour, milk, lemon juice, orange juice, tender coconut water (ilaneer), curd, panchamrutham, honey, again milk, santhanam (sandal paste), panneer, lastly viboothi.
Every time in between you need to add little water. Finish with water and use black beads to open eyes for the idol.
Put another poonool and a clean cloth for the idol. Decorate with erukkam poo malai, arugampul malai and flower(sevanthi or jasmine) garland.
Show agarbathies, break coconut and karpooram to God. Keep a silver coin in his belly button.
Transfer to the pooja place over another manai with kolam. Keep kudai (small umbrella) and proceed offerings.
Take note, all these abishekams should be done to moonjur also, that is, after doing each abishekam to Vinayagar, follow it for moonjur also.
How to arrange in banana leaf
Order in which we should serve food in vazhai ilai.
The broad side of the banana leaf (Thalai vazhai ilai) should be facing to the right hand side to God as shown in the below picture.
Upper side of the leaf (with respect to God), starting from broad side, start with sweet pachadi, thayir pachadi, kootu, poriyal, sundal, then vadai in middle, appalam, payasam lower side, then veggie in the sambar, rice, over rice – paruppu, ghee.
How to Arrange everything in front of God
Keep the Vinayagar idol/picture in the middle. Keep two lamps on both sides.
In a plate (silver or pithalai), keep vethalai paaku, fruits, coconut(1). In another plate or bowl, keep aval, kadalai, vellam in front of vinayagar(2).
Fruits may include his favourite naval pazham, vilampazham, guava, banana (full bunch), apple, saathukudi.
One thalai vazhai ilai with prepared food served in front of God(3).
Two small pieces of banana leaf (yaedu) in front of each lamp(5 & 6) and keep a couple of kozhukattais, vadai, payasam and sundal in these leaves.
Keep the kozhukattais in separate banana leaf (4). See below picture for better understanding.
First Do the regular pooja routine you do at home, then to the Vinayagar.
Evening you can make appam and offer Vinayagar.
Next day morning fruits, afternoon rice and paruppu, evening also fruits or pacharisi puttu.
Next day morning betel leaves and nuts along with fruits and dissolve the idol in nearby water source – Sea/ river/ pond/ well or keep a big tub of water and slowly immerse the idol and pour the water to the flowering plants in your own backyard.
Vinayaka chaturthi Shopping list/ Checklist
Jaggery – For puranam
Cardamom – For pooranam and payasam
Coconut – For pooja as well as cooking
Raw rice – For rice and for rice flour and payasam
Rice flour/ Idiyappam flour – For kozhukattai
Sesame seeds – For ellu urundai and kozhukattai
Urad dal – For vada and ulundu pooranam
Chana – For sundal
Moong dal – For dal (Paruppu) and payasam
Toor dal – For sambar
Black pepper – for vadai
Asafoetida
Poha
Fried gram dal (Pottukadalai)
Cashew nuts
Oil
Ghee
Vegetables - Any one for each of the following
Mango, ladies finger or yellow pumpkin – For sweet pachadi
Gooseberry, ladies finger – For Thayir pachadi
Raw banana, yellow pumpkin,Cluster beans, broad beans – For poriyal
Raw banana, yellow pumpkin,Cluster beans , broad beans – For kootu
Cluster beans, broad beans, ladies finger,yellow pumpkin – For sambar
Green chilli, curry leaves
For pooja, Abhishekam
Betel leaves and nuts
Fruits
Banana – Whole bunch
Guava
Naval Pazham (Jamun fruit)
Vilampazham
Sathukudi
Grapes
Apple
Flower- Jasmine, sevanthi poo
Ganesh Idol
Small decorative umbrella
Vellai erukkam poo malai
Arugampul malai
Milk
Lemon
Dasangam
Sesame oil
Orange
Tender coconut
Curd
Honey
Sandal paste
Panneer
Viboothi
Recipes
Kadalai paruppu pooranam recipe - sweet pooranam recipe - Delicious stuffing for mothagam with chana dal, jaggery and coconut.
20

minutes
Ulundu Kozhukattai recipe with detailed step by step pictures, video. Uppu Kozhukattai recipe is on of the main dish in Ganesh chaturthi, Vinayagar chathurthi celebration.
30

minutes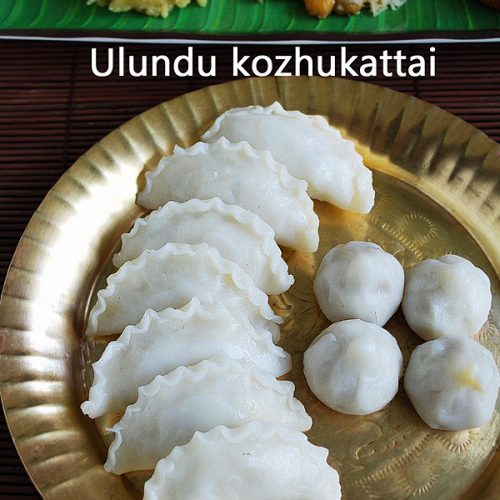 Kozhukattai recipe with kadalai paruppu pooranam - Quick video post with detailed step by step pictures for Vinayagar chaturthi festival.
30

minutes
Ellu kozhukattai recipe with step by step pictures - Vinayagar chaturthi recipes- Mothagam with Sesame, jaggery and coconut stuffed modaks, perfect for the celebration!  
15

minutes
Sakkarai pongal recipe, a temple style flavourful sweet pongal with jaggery, edible camphor, cardamom, cloves and the essential ghee and cashew nuts.
40

minutes
Wheat flour appam recipe with full video and step by step pictures. Instant version that takes under 30 mins, made for traditional festivals like Gokulashtami, karthigai deepam
20

minutes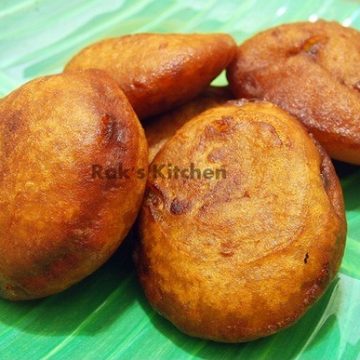 Medhu vadai recipe – Ulunthu vadai – ulundu vadai- medu vada – with VIDEO and step by step pictures, tips and tricks to make perfect shape.
15

minutes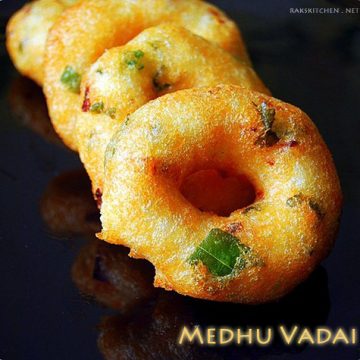 Chana sundal prepared with kabuli chana or white chana is a healthy dish as well as prepared during Ganesh chaturthi festival.
20

minutes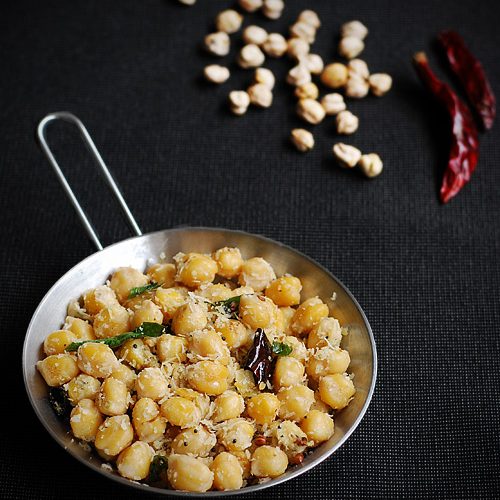 Kondakadalai sundal with special masala powder to make it double flavorful. This can be also prepared without sundal podi.
20

minutes
Other recipes you can make during the festival
Ganesh chaturthi special sweet kozhukattai recipe with just coconut, jaggery and cardamom as main ingredients along with rice flour.
20

minutes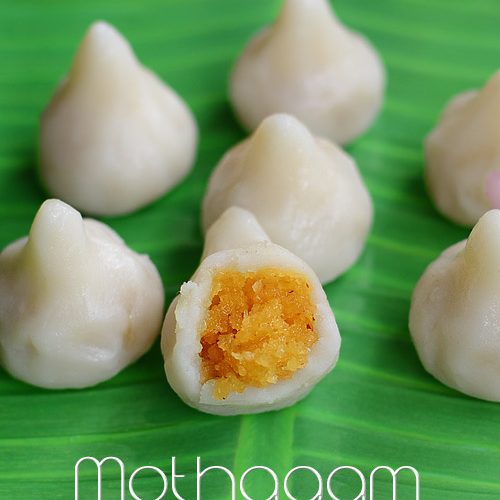 Ammini kozhukattai recipe with moong dal, prepared with rice flour. Mild spiced, flavourful ammini kozhukattai with step by step pictures.
20

minutes

Disclaimer: This is a small effort made to keep myself everything a record as well as to help newly married. Each family/ community have their own tradition and way of celebrating, I never claim this is the right way we should do. This is my understanding towards the festival we celebrate in our family.